Food Animal Drug Regulations
Open up a browser window and go to FARAD.org. Scan through the four orange boxes below the image to explore the site.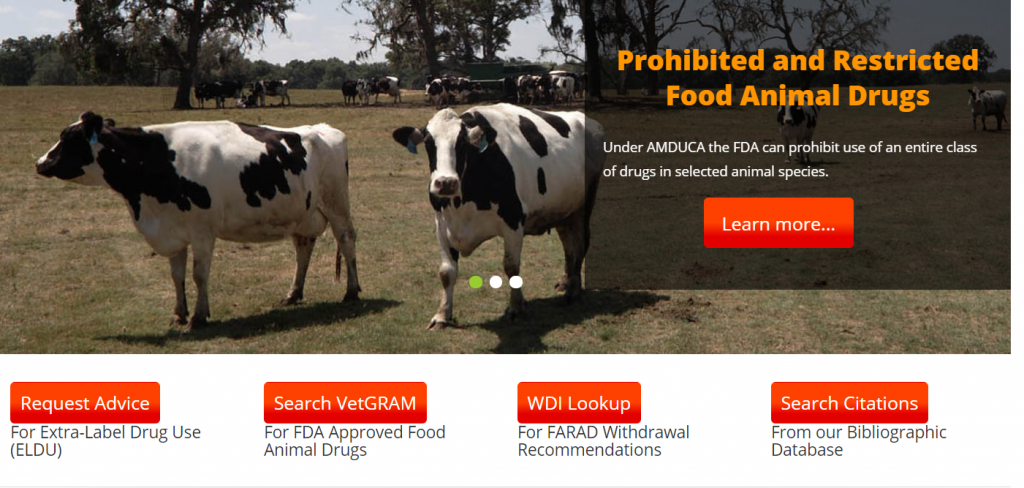 There are more links below those too – this seems to be the new version of the boxes.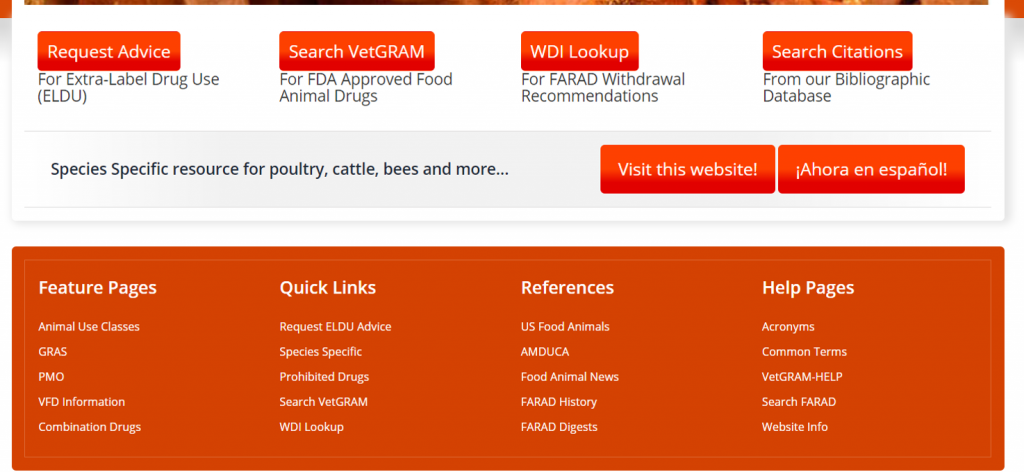 Use the following exercises to help you get more comfortable with the site.
As you work through these, also try to differentiate between
FDA approved drugs
non-FDA approved drugs with recommended withholding times
drugs that can be used under AMDUCA guidelines, with or without recommended withholding times
drugs that cannot be used in food animals or certain food animal groups regardless
FARAD tour (the links and how to use them are similar, just not the front page)
Guide to FARAD Resources, JAVMA 2017