Dream of the Red Chamber world premiere:
San Francisco Opera, 10 September 2016
Bright Sheng, 盛 宗 亮, Composer and Co-Librettist
David Henry Hwang, 黃哲倫, Co-Librettist
Creative team led by Stan Lai, Director; Tim Yip, Production Designer; and George Manahan, Conductor
From the San Francisco Opera press release, December 16, 2015:
Adaptation of Epic 18th-Century Qing Dynasty Novel Comes to Life at the War Memorial Opera House, September 2016

San Francisco Opera today announced additional details for the Company's world premiere commission Dream of the Red Chamber by renowned Chinese-American composer Bright Sheng, opening at the War Memorial Opera House on September 10, 2016. Based on the book Dream of the Red Chamber (also known as The Story of the Stone) by 18th-century Qing Dynasty writer Cao Xueqin—considered one of the four great classical novels of Chinese literature—the opera in two acts features an English-language libretto by the composer and acclaimed playwright David Henry Hwang, winner of the 1988 Broadway Tony Award for Best Play for M. Butterfly.

Iconic Taiwanese stage director Stan Lai, one of the most celebrated playwright/directors in Asia, makes his Company debut with this adaptation for the opera stage. Academy Award-winning art director and designer Tim Yip joins the creative team as production designer. Yip received the Oscar for his art direction of Ang Lee's Crouching Tiger, Hidden Dragon (2000), as well as a British Academy of Film and Television Arts (BAFTA) award for the film's costume design. American maestro George Manahan, acclaimed for his advocacy of new works, will conduct the San Francisco Opera Orchestra and Chorus for the six performances running September 10–29.

Bright Sheng, Stan Lai and Tim Yip joined San Francisco Opera General Director David Gockley to share artistic and production design details of the new work at a press conference held today at the War Memorial Opera House.

The Dream of the Red Chamber cast was also announced today. An array of established and rising Asian singers will star in the world premiere, including Chinese tenor Yijie Shi (in the role of Bao Yu); South Korean soprano Pureum Jo (Dai Yu); Chinese mezzo-soprano and current San Francisco Opera Adler Fellow Nian Wang (Bao Chai); in her U.S. debut, Chinese contralto Qiulin Zhang (Granny Jia); South Korean mezzo-soprano Hyona Kim (Lady Wang); Taiwanese soprano and Merola Opera Program alumna Karen Chia-Ling Ho (Princess Jia); and Chinese-American mezzo-soprano and San Francisco Opera veteran from 1990 to 1993, Yanyu Guo (Aunt Xue).

Cao Xueqin's novel, a masterpiece of Chinese fiction, is a detailed, episodic record of the lives of the members of the Jia Clan, whose good fortune is assured when one of its daughters becomes an imperial concubine, and then declines after her downfall. The story centers on a love triangle consisting of the main character, Bao Yu, his beautiful cousin Dai Yu, and his future wife, another beautiful cousin named Bao Chai. Bright Sheng and David Henry Hwang have adapted the novel with a focus on eight central characters to tell the tale of the illustrious Jia Clan and trace the Jias' fall from the height of their prestige. Xueqin's original story, often considered semi-autobiographical, is framed by Sheng and Hwang with a prologue and epilogue led by The Monk, who may be the author himself.

The commission of Dream of the Red Chamber was initiated and funded by the Chinese Heritage Foundation Friends of Minnesota, with leadership support from the Dr. M. F. Tchou Memorial Fund of the Chinese Heritage Foundation, Benjamin Y. H. and Helen C. Liu, and Ruth Stricker and the late Bruce Dayton. San Francisco Opera General Director David Gockley commented: "A while back, the idea of producing an opera on the great Chinese novel Dream of the Red Chamber had been suggested to me by Kevin Smith, formerly with Minnesota Opera, and Pearl Bergad of the Minneapolis-based Chinese Heritage Foundation. I was very interested from the start and after familiarizing myself with this great episodic story, I agreed. Over twenty years ago in Houston, I worked with Bright Sheng on the creation of a new work and have followed his career ever since. Asking him to create this new opera seemed to me to be the logical and right choice. In conversations with Bright, I asked that Dream of the Red Chamber be composed in a beautifully lyrical style, nostalgic and retain aspects of a traditional Chinese soundscape. I'm very pleased to say that he has indeed succeeded in these efforts. We have cast a remarkable all-Asian cast and I'm confident that we have assembled a very innovative creative team to bring this new work to the stage."

Pearl Bergad, Executive Director of the Chinese Heritage Foundation, stated: "The Chinese Heritage Foundation initiated this project in order to fulfill its mission to showcase the best in Chinese literature and, at the same time, to encourage innovation in the arts. Partnering with San Francisco Opera, with vast resources at its disposal, has led to the creation of a first-rate 21st-century treatment of an 18th-century novel. This opera will definitely attract and engage a new audience to this timeless Chinese love story."

In anticipation of the upcoming premiere, David Gockley has invited Bay Area civic leaders Gorretti Lo Lui and Doreen Woo Ho to collaborate with the Company to develop community partnerships and fundraising initiatives in support of this new opera. Among several distinguished community supporters, San Francisco Opera gratefully recognizes the participation of San Francisco Mayor Ed Lee and First Lady Lee, in addition to author Amy Tan, Asian Art Museum Board President Timothy Kahn and Kathy Cheng of YMCA of San Francisco.

Dream of the Red Chamber marks David Gockley's 43rd career world premiere and eighth commission for the Company to date, including 2008's The Bonesetter's Daughter by Stewart Wallace, based on Amy Tan's novel and featuring a libretto by Tan. Gockley is currently in his tenth and final season as San Francisco Opera's General Director; he retires at the conclusion of the current season, capping an internationally acclaimed and award-winning career spanning 44 years as one of America's most prominent opera impresarios. San Francisco Opera will present Dream of the Red Chamber as part of the Company's 2016–17 Season.
Synopsis of the Opera
Prologue
Beggars drift through the ruins of a once-great home, as a Monk appears. He needs to tell the world an extraordinary story: A stone, left behind from the construction of Heaven, nurtured a crimson pearl flower with its dew for 3,000 years. Together, Stone and Flower seek to fulfill their love by living as mortals on earth. The Monk tries to dissuade them from such a course. But Stone and Flower disobey, traveling through a magic mirror to earth.
Act One
Flower becomes Dai Yu, a brilliant but sickly young woman, whose mother has just died. She arrives at the home of one of the dynasty's most prestigious old families, the Jia clan. Granny Jia, Dai Yu's grandmother, loved Dai Yu's late mother. But Lady Wang, Granny Jia's daughter-in-law, takes an immediate dislike to the newcomer.
The Stone becomes Bao Yu, Lady Wang's son and the Jia clan's sole male heir: a spoiled youth born with a piece of jade in his mouth. When introduced, Bao Yu and Dai Yu feel they've met before.
Envoys from the Emperor announce the promotion of Bao Yu's elder sister to the coveted rank of Princess. For generations, the Jias have owed a huge debt to the Imperial Court, but the Princess' promotion suggests that the Emperor might be willing to make peace with his long-time rivals.
Later that night, Bao Yu hears Dai Yu playing the qin (a stringed instrument). They begin to write poems together, and her skill is superior. They resolve to transform the world with music.
To counter Dai Yu's influence, Lady Wang brings the beautiful Bao Chai, from the wealthy Xue clan, into their home. Her mother, Aunt Xue, seeks entrée to high society, while Lady Wang, her sister, seeks the Xue's money to repay the imperial debt, and they hope to make a match. Though Bao Chai is the perfect woman of her time, Bao Yu is disgusted by her practicality. Granny, on the other hand, hopes her grandson will marry Dai Yu. Bao Yu has an erotic dream in which both women appear. Though attracted to Bao Chai, he feels Dai Yu is his soulmate.
Princess Jia arrives home for a visit. She tells Lady Wang that the palace is filled with enemies, and she fears she cannot keep her position. The Emperor wants Bao Yu to marry Bao Chai, and Princess gives them both the same gift to symbolize these wishes. This delights Lady Wang, upsets Granny, and throws Dai Yu into despair. But Bao Yu resolves their love will triumph.
Act Two
Dai Yu's health continues to decline. On the bank of her favorite lake, she buries the falling peach blossom petals. Overhearing her, Bao Yu is profoundly moved. She teases him about the Princess' wish for him to marry Bao Chai, and storms off. But she overhears Bao Yu declaring that he remains devoted to her.
Bao Chai encourages Bao Yu to submit his name for a high post, and he rebukes her. Saddened, Bao Chai tells Dai Yu she only wants the young man's happiness. The two rivals bond as sisters.
Granny Jia falls ill. She declares that she wants her grandson to marry Dai Yu. A eunuch arrives, bearing a letter from the Princess: she has lost the power struggle, and will be dead by the time they read this. There is only one way for the Jias to save themselves. Granny Jia dies, sending the clan into mourning.
Now head of the clan, Lady Wang orders her son to carry out the Emperor's wishes and marry Bao Chai. This is the only way to pay back the imperial debt. Lady Wang sends Dai Yu away to her favorite lake, where she burns the poems she and Bao Yu wrote. But Bao Yu makes a stand for love, and tells Lady Wang he will become a Monk. Defeated, Lady Wang agrees to let Bao Yu marry Dai Yu.
Bao Yu exchanges vows with Dai Yu, who is veiled. Once they are married, Bao Yu discovers he has actually married Bao Chai, tricked by Aunt Xue and Lady Wang! Suddenly, imperial soldiers storm in to confiscate all property of the Jia and Xue clans. The Emperor only encouraged this marriage so that when he arrested the Jias, he could also seize the Xue fortune.
We realize that the Monk is Bao Yu's older self, writing his own life story. After the wedding, Dai Yu slowly walked into the lake and drowned herself. The Jia family became beggars, wandering through the illusion known as life.
*Synopsis courtesy of the San Francisco Opera
Program Notes for San Francisco Opera Production
Bright Sheng
In addition to composing, Sheng enjoys an active career as a conductor and concert pianist and frequently acts as music advisor and artistic director to orchestras and festivals. He is currently the Leonard Bernstein Distinguished University Professor at the University of Michigan, and the Y. K. Pao Distinguished Visiting Professor at Hong Kong University of Science and Technology where, in 2011, he founded and has been serving as the Artistic Director of The Intimacy of Creativity—The Bright Sheng Partnership: Composers Meet Performers in Hong Kong.
Born in China, Sheng moved to New York in 1982 where he pursued his graduate work and studied composition and conducting privately with his mentor Leonard Bernstein. His music is exclusively published by G. Schirmer, Inc.
David Henry Hwang
David Henry Hwang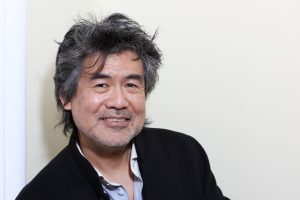 's work includes the plays M. Butterfly, Chinglish, Golden Child, Yellow Face, The Dance and the Railroad, and FOB, as well as the Broadway musicals Aida (co-author), Flower Drum Song (2002 revival), and Disney's Tarzan. He is also America's most-produced living opera librettist, who has worked with composers Philip Glass (1000 Airplanes on the Roof), Osvaldo Golijov (Ainadamar), Bright Sheng (The Silver River), Unsuk Chin (Alice in Wonderland), Huang Ruo (Dr. Sun Yat-sen), and Howard Shore (The Fly).
Hwang (黃哲倫) (1957-) is a Tony Award winner and three-time nominee, a three-time OBIE Award winner, and a two-time finalist for the Pulitzer Prize in Drama. His screenplays include Possession (co-writer), Golden Gate, and M. Butterfly, and he is currently developing an original television series for Lionsgate and Bravo. Yellow Face was adapted into a full-length movie for YouTube by the YOMYOMF Network in 2013. Hwang won the 2011 PEN/Laura Pels Award, the 2012 Inge Award, the 2012 Steinberg "Mimi" Award, and a 2014 Doris Duke Artist Award. He serves on the boards of the Lark Play Development Center, American Theatre Wing, and the Actors Fund, and as the President of Young Playwrights Inc. Hwang was recently the Residency One Playwright at New York's Signature Theatre, which produced a season of his plays, including the premiere of his newest work, Kung Fu.
Creation and Adaptation
Professor Ann Waltner (History, University of Minnesota) interviews David Henry Hwang and Bright Sheng about the process of making the opera. The interview took place in November of 2015. In this interview, Sheng and Hwang talk about the process of collaboration, the relationship of words and music. They also discuss the strategies they used in transforming a large, sprawling novel into an opera that can be performed in a single evening. They also discuss the challenges and opportunities inherent in the fact that the last forty chapters of the novel were written not by Cao Xueqin 曹雪芹, but rather by Gao E and Cheng Weiyuan 程偉元.
Bright Sheng Talks About the Influence of Chinese Opera
In this clip from an interview made in November of 2015, Bright Sheng talks about the ways in which techniques from Chinese opera influenced the way he constructed the opera "Dream of the Red Chamber."
Stan Lai, Director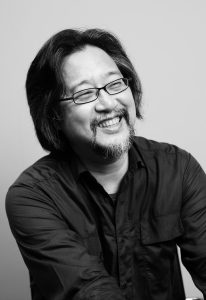 Making his San Francisco Opera debut, Stan Lai (賴聲川) (1954-) is one of the most acclaimed playwrights/directors in Asia, known not only for creating some of the most memorable works for the contemporary Chinese stage, but also for creating bold new genres and staging innovations. He is artistic director of Performance Workshop in Taiwan and festival artistic director of China's Wuzhen Theatre. Lai's works, which include over 30 original plays, two feature films, and four operas, include his epic 2000 play A Dream Like a Dream and 1986's Secret Love in Peach Blossom Land.
The recipient of many awards for his work, Lai has received Taiwan's highest award for the arts, the National Arts Award, twice (1988, 2001), and was inducted into the Chinese Theatre Hall of Fame in 2007.
Born in the U.S. and based in Taiwan, Lai received a doctorate degree in dramatic art from UC Berkeley. He was a professor and founding dean of the College of Theatre at Taipei National University of the Arts and has also been a visiting professor and artist-in-residence at Berkeley and Stanford University. In 2015, his Secret Love in Peach Blossom Land received its American premiere at the Oregon Shakespeare Festival.
2010 Interview for Critical Stages/Scène Critiques
Other members of the creative team:
Fang-Yi Shen, choreographer
Making her San Francisco Opera debut, Fang-Yi Sheu is a former principal dancer for Martha Graham Dance Company and the founder of Fang-Yi Sheu & Artists. She has received numerous awards including the 2005 President's Order of Brilliant Star (Taiwan), the 2007 National Award for the Arts (Taiwan), and Ballettanz magazine's 2008 Outstanding Female Dancer. She was the first Asian artist-in-residency at the Baryshnikov Arts Center. Sheu has collaborated with various dance groups and artists including Martha Graham Dance Company, Cloud Gate Dance Theatre, Lin Hwai-min, Eliot Feld, Shen Wei, Akram Khan, Christopher Wheeldon, Wendy Whelan, San Jijia, Aszure Barton and conductor Riccardo Muti, and multimedia artist David Michalek.
Ian Robertson, chorus director
Recipient of the 2012 San Francisco Opera Medal, Ian Robertson has been chorus director and conductor with San Francisco Opera since 1987, having prepared more than 300 productions for the Company. He was awarded the Olivier Messiaen Foundation Prize in 2003 for his artistic contribution to the preparation of the Company's North American premiere of Saint François d'Assise. Robertson has also conducted ten main stage productions with the Company. Other North American opera credits include productions with Sarasota Opera, Edmonton Opera, and Philadelphia's Curtis Opera Theatre. Before joining San Francisco Opera, Robertson was head of music and chorus director of Scottish Opera.
George Manahan, Conductor
Known for his vast experience bringing new works to the stages of opera companies nationwide, conductor George Manahan made his San Francisco Opera debut leading the world premiere of Tobias Picker's Dolores Claiborne in 2013. He is currently music director of the American Composers Orchestra and Portland (Ore.) Opera. Winner of the prestigious Ditson Conductor's Award in 2012 for his support of American music, Manahan served as music director of New York City Opera for fourteen seasons. He also serves as director of orchestral studies at the Manhattan School of Music and guest conductor at the Curtis Institute of Music. In the summer of 2016, he leads performances of L'Italiana in Algeri, Sweeney Todd, and Die Zauberflöte at Portland Opera.