Chapter 3. Common Native Grasses of the Northern Midwest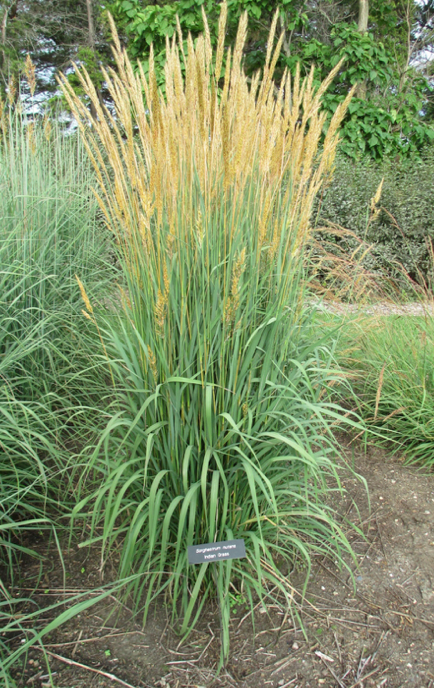 Sorghastrum nutans
Warm season; Perennial
Characteristics: 3–6'; upright to columnar; flowers bronze; foliage blue-green; fall color
Growing Conditions: full sun; hardy zones 3–8
A dominant grass in the tallgrass prairie, Indiangrass is a large grass that grows very upright. The are long, feathery spikes that appear yellow when pollen is shedding and turn bronze as the season continues.
'Indian Steel': upright with numerous, shiny bronze flowers, 5–6'.
'Sioux Blue': an excellent selection for gardens; showy yellow flowers, 5–5.5'.
Species that use Indiangrass according to the literature are pepper and salt skipper (Amblyscirtes hegon) and wheat head armyworm (Faronta diffusa).
The non-technical term referring to the reproductive structure or inflorescence of a graminoid.
A cultivar of a native plant.
The order that includes butterflies and moths.