Chapter 3. Common Native Grasses of the Northern Midwest
3.10 Eastern bottlebrush grass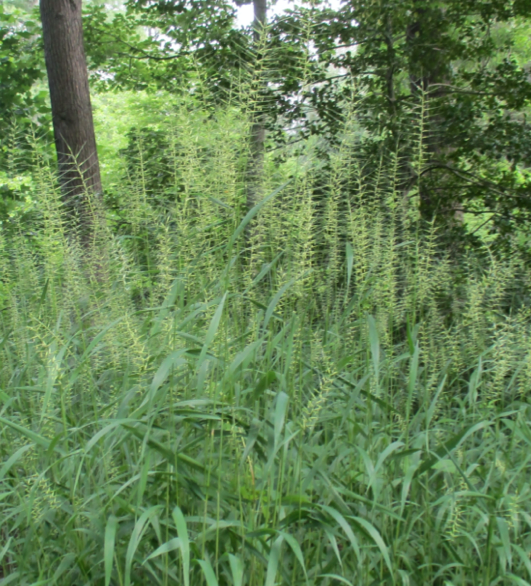 Elymus hystrix
Cool season; Perennial  
Characteristics: 30–36"; upright narrow; foliage chartreuse; flowers green to beige; self-seeder
Growing Conditions: average to moist soils; full sun to heavy shade; hardy zones 3–7
This grass can be short-lived, but easily self-seeds. It is often found in wooded areas or at the edge of woods. The seedheads are unique and shaped like bottlebrush cleaners (hence the name), but shatter readily.
Currently, no nativars are available.
Species that feed on eastern bottlebrush grass according to the literature are the scythridid moth Asymmetrura graminivorella, golden borer moth (Papaipema cerina), the elachistid moths Elachista epimicta and Elachista orestella, the northern pearly eye (Enodia anthedon), and lanceolate helcystogramma moth (Helcystogramma hystricella).
A cultivar of a native plant.
The order that includes butterflies and moths.