Chapter 3. Common Native Grasses of the Northern Midwest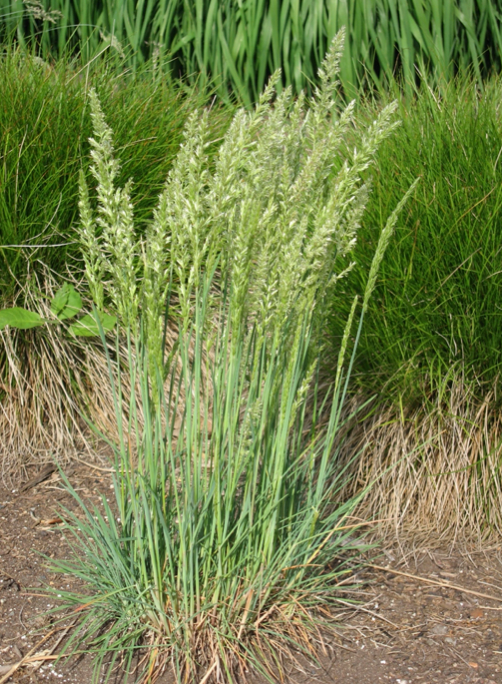 Koeleria macrantha
Cool season; Perennial
Characteristics: 28–36"; irregular; foliage blue gray; flowers light green to beige
Growing Conditions: average to dry soils; full sun to light shade; hardy zones 3–8
Native to dry prairies, this grass grows in irregular tufts or bunches. It may be short-lived, especially in heavy soils. Good for septic mounds, dry gravely soils, dry slopes, and low maintenance lawns. Can tolerate foot traffic and mowing.
No nativars are currently available. The plant is not widely available yet, but can be found at native garden centers.
Species that feed on Junegrass according to the literature are tawny-edged skipper (Polites themistocles), Blake's tiger moth (Grammia blakei), Assiniboia skipper (Hesperia assiniboia), Dakota skipper (Hesperia dacotae), and Garita skipperling (Oarisma garita).
A cultivar of a native plant.
The order that includes butterflies and moths.