6.9 Types of Libraries: Public
Public libraries exist to serve a very special function. The need for an informed electorate is considered so important that residents are willing to tax themselves to make libraries available to the entire community.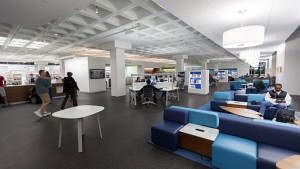 Many public library collections reflect the history and makeup of the neighborhoods in which they are situated. They may include materials in the languages of the most dominant ethnic groups of that section of the city. The materials you will find in the public library reflect this community mission. The collection reflects the library's attempt to meet the recreational and day-to-day informational needs of the general public.
Most public libraries are not equipped to handle in-depth or technical research projects or questions but it might well be the best source for in-depth and retrospective information about the community: telephone books and city directories, electoral-district maps, photographs of city landmarks over the years, and other community-related material.
At the start of your information strategy process, you might determine that it is crucial for you to have locally-relevant information about your topic, your community or your audience. In that case, some of the resources available from a public library might be good contributors to your process.