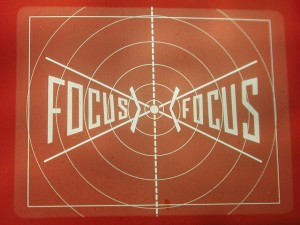 Even with the message purpose and audience clearly in mind, the process of synthesizing all of the information and data you have gathered from different types of contributors through different methods can be a difficult process. This process is also particularly hard to describe as it takes place in many varied ways inside the minds of creative communicators. Look through some of the questions that communicators should ask themselves as they sort through their compiled information and select for use in their message.
For the news process, Carl Hausman (1990) provides this set of questions that contribute to the decision-making required for synthesizing information.
Is it libelous or an invasion of privacy?
Has the story been ethically researched and presented?
Is it worth the consequences?
Patrick Jackson (1994), former editor of the trade periodical pr reporter, suggested five basic questions in assessing a public relations message:
Is it appropriate? For the sender? For the recipient?
Is it meaningful? Does it stick to the subject, and is it geared to the interests of the audience?
Is it memorable? Does it employ devices – including verbal, graphic, and aural imagery – that people will remember?
Is it believable? Does the source exhibit trustworthiness and expertise?
A checklist of critical thinking questions created by M. Neil Browne and Stuart Keeley (2001) provides a heuristic for handling the challenge of synthesizing information:
What are the issues and the conclusions?
Which words or phrases are ambiguous?
What are the value conflicts and assumptions?
What are the descriptive assumptions?
Are there any fallacies in reasoning?
How good is the evidence?
Are the statistics deceptive?
What significant information is omitted?
What reasonable conclusions are possible?
Imagine a wall-to-wall mural with a montage of every kind of face one can see on a city street. How can you select and arrange the material so it will connect with these potential audience members?
Pretend you are telling the story to your mother. Does she understand what you are talking about?
Can you compose an "elevator speech" that you would deliver while riding from the ground floor to the 15th floor with the person you need to impress with your idea?
Start each day with two questions at the top of your computer screen: "What's the news? What's the point?" These help derive theme, focus, and (sometimes) the "voice" of the story.
Make a list of the elements the message must include. Since each story, ad, or public relations release can contain only a small fraction of what the communicator has collected, this can help establish focus and identify what is essential to the theme and what is peripheral.